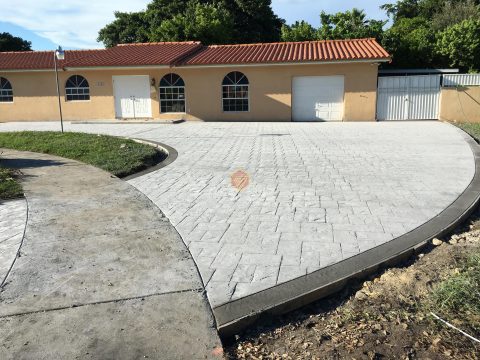 Stamped Concrete
is patterned and/or textured or embossed to resemble brick, slate, flagstone, stone, tile, wood, and various other patterns and textures. Stamped concrete is commonly used for patios, sidewalks, driveways, pool decks, and interior flooring. The ability of stamped concrete to resemble other building materials makes stamped concrete a less expensive alternative to using those other authentic materials such as stone, slate or brick.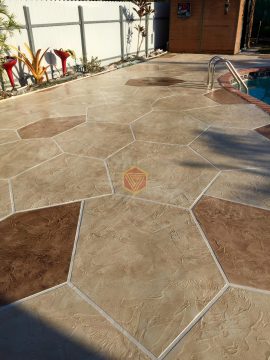 Euro Tiles & Pool Decks
One of the biggest trends in outdoor design today is a decorative concrete pool deck, a colored, textured and inviting area surrounding the pool that does more than provide a safe, slip-resistant deck for sunbathing and barbecuing. Inground pool decks are now given nearly as much attention as the interior design of the home.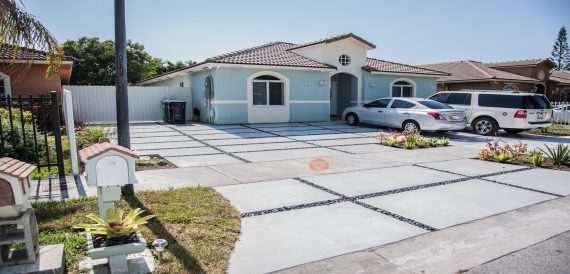 Concrete Pads
Concrete pads are useful for parking a vehicle, recreational purposes such as a place to play basketball, for setting up a picnic table, as the footer for an outdoor shed and as a place for a heat pump or air conditioner unit to rest upon.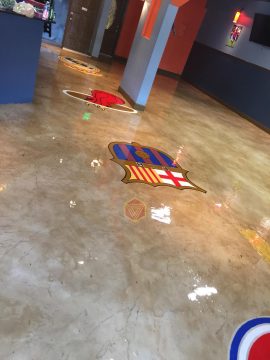 Acid Stains & Epoxies
Unlike dyes that produce an even color, Acid Stain produces the multi – hued, variegated , mottled look of natural stone.
Epoxy Floors is when resin and hardener is mixed together where they chemically react to form a rigid plastic material that is strong. Epoxy floors are so strong that they can be used in even the most demanding of industrial environments..