Stamped Concrete
is patterned and/or textured or embossed to resemble brick, slate, flagstone, stone, tile, wood, and various other patterns and textures. Stamped concrete is commonly used for patios, sidewalks, driveways, pool decks, and interior flooring. The ability of stamped concrete to resemble other building materials makes stamped concrete a less expensive alternative to using those other authentic materials such as stone, slate or brick.

Concrete Pads
Concrete pads are useful for parking a vehicle, recreational purposes such as a place to play basketball, for setting up a picnic table, as the footer for an outdoor shed and as a place for a heat pump or air conditioner unit to rest upon
Plain Concrete
For an inexpensive way to create a basic driveway or outdoor area, plain concrete offers everything you need for a home on a budget. This form of concrete, although not decorative, can be easily improved by future colour sealing, spray-on concrete or pave-cutting
Acid Stains & Epoxies
Unlike dyes that produce an even color, Acid Stain produces the multi – hued, variegated , mottled look of natural stone.
Epoxy Floors is when resin and hardener is mixed together where they chemically react to form a rigid plastic material that is strong. Epoxy floors are so strong that they can be used in even the most demanding of industrial environments.

Pool Decks & Euro Tiles
One of the biggest trends in outdoor design today is a decorative concrete pool deck, a colored, textured and inviting area surrounding the pool that does more than provide a safe, slip-resistant deck for sunbathing and barbecuing. Inground pool decks are now given nearly as much attention as the interior design of the home
Cleaning & Sealing
Cleaning your concrete periodically and keeping it sealed with the right concrete sealers are the key components of any good maintenance program. How often you clean and reseal will largely depend on the conditions the concrete is exposed to, especially weather extremes, sunlight intensity and the amount of foot or vehicle traffic
Helicoptering Plain Concrete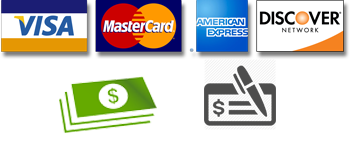 Vazquez Concrete finish did my driveway in 2013  they did an outstanding job for a great price!!!

Best company I've have ever done business with i recommend them 100%!!!